10 Leading eSports Agencies for Influencer Marketing Managers to Know
To many people, gaming is just something that kids do on their gaming console, phone, or computer in their leisure time. Indeed, to many people over 50, mention computer gaming and they still think of the original Space Invaders. If Baby Boomers come across the term "eSports," they probably think you've made a typo.
Yet eSports is real, and it is enormous. I wrote about it previously in The Rise of eSports' Influence on Brands. Today it is experiencing explosive growth. According to Statista, eSports generated just shy of $US1.2 billion revenue in 2021 and enjoyed a worldwide audience of 474 million. In fact, the global eSports market revenue is expected to surpass $1.8 billion in 2024.
One game alone this year has caused panic amongst unsuspecting parents, resulting in multiple "doom and gloom"-type media articles. The incredibly popular Fortnite may not be violent or sexually explicit, but it sure has captured the imagination of gamers worldwide. There have been many claims that a Fortnite addiction is ruining the lives of children.
In many ways, the debate over Fortnite's addictive capacity is an excellent example of the Streisand Effect – the publicity has made the game even more popular.
In the meantime, gamers have continued playing the games they love, often in competitive eSports tournaments. So naturally, the growing industry is also seeing some major players rising up to be eSports influencers – both as teams and as individual players. These influencers typically have significant influence, even on regular social media platforms like Twitter and Instagram.
Inevitably, brands and marketing agencies have discovered the success of the industry. Brands like Coca-Cola, Taco Bell, and Red Bull have already started leveraging these influencers to promote their brands to eSports audiences. Some traditional agencies have made a point of pitching to brands targeting the gaming industry. In other cases, marketers who already understand gaming have set up specialist gaming and eSports agencies.
For those brands interested in working with the best esports agencies and to make this task a little easier for you, we have curated a list of the leading players in the market. Here are the top 10 esports agencies to power your campaigns.
---
10 Leading eSports Agencies for Influencer Marketing Managers to Know:
---
1. Viral Nation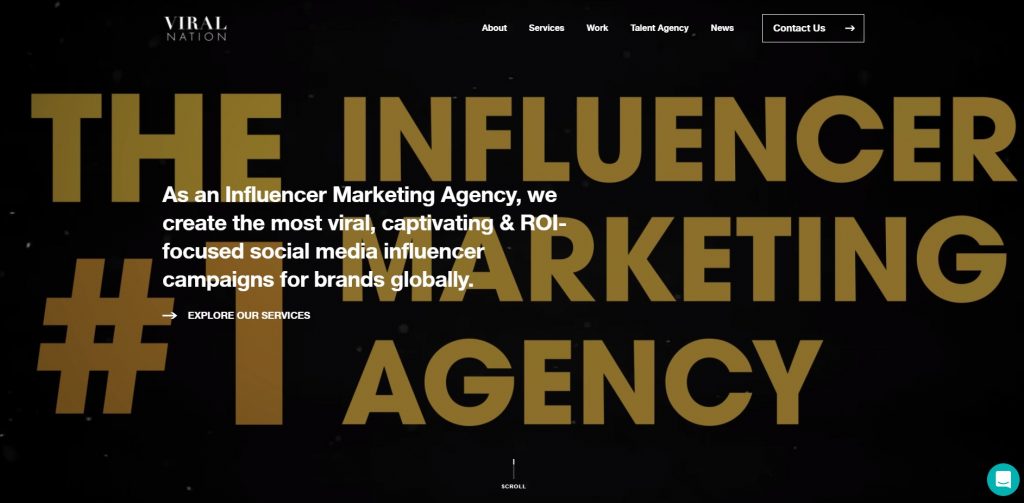 Viral Nation has a fresh, young team. Their founders, Mathew Micheli and Joe Gagliese, were named to the Top 30 Under 30 of 2016. Viral Nation is a full-service agency that caters for both sides of the influencer marketing equation. Not only does Viral Nation provide influencer marketing services to businesses, but it also acts as an influencer talent agency. The talent agency actively seeks our talented Twitch influencers.
Viral Nation provides influencer services across the full range of social networks, including Twitch, for those interested in influencer marketing to the gaming community.
Viral Nation's massive talent database includes over 20 million accounts. Brands will be able to find influencers relating to any type of gaming audience, – not just the ubiquitous Fortnite streamer.
The agency showcases a campaign it ran in partnership with Tencent Games for the world-renowned battle-royale mobile game, PUBG (Player Unknown's Battlegrounds) MOBILE. Tencent Games is Chinese, and their Marketing Director found Viral Nations's efforts to connect their product with the gamers of America invaluable. The campaign had three objectives – to drive awareness, game installs, and social platform growth.
At Viral Nation, we embed brands in culture. We close the distance between brands and consumers, using digital and social to integrate into people's lives and drive more salient brand connections gl…
---
2. Kairos Media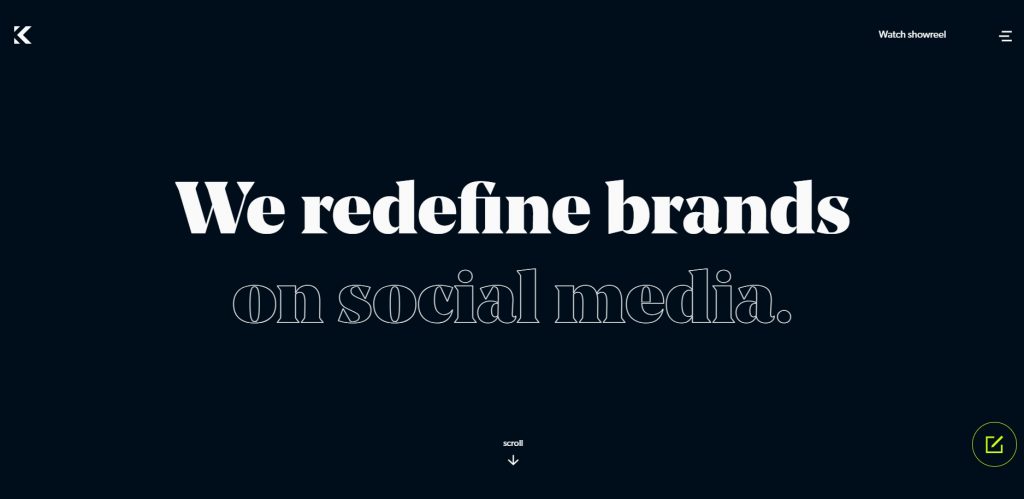 Kairos Media is a full-service specialist gaming and eSports agency. It is backed by more than ten years of experience, with both eSports team owners and professional players as part of their team.
They have worked on many gaming related brands, for both gaming and non-gaming brands. This even includes full scale eSports tournament launches with global brands.
Their clients include KFC, Gameloft, Wargaming Mobile, Amazon Appstore, and Vodafone.
Kairos Media provides services in the areas of:
eSports market entry strategy – they offer a bespoke market entry strategy, working towards your brand's specific desires, key performance indicators and objectives

eSports scaling strategy – their team can focus and specialize on scaling your existing presence within the eSports scene to a much larger and authentic positioning

Bespoke tournaments – Kairos Media run both online and offline/LAN events, assisting at the planning stage, right through to creating awareness, and managing the event on the day.

Social media management and marketing – their in-house social teams can plan, build and activate your social strategy campaign based on your specific objectives, brand guidelines, and budget

Creative and content production – their creative team consists of graphic designers, videographers, editors, and content creators. They can plan, create and execute a content strategy specifically targeted for the gaming and eSports community

Influencer relations – Kairos Media possesses personal connections built up over the years across the gaming and eSport industry and can connect your brand with some of the most significant professional players and gaming influencers across the world
Kairos Media have a unique and unrivaled knowledge of the eSports and gaming industries. Their team is dedicated and experienced; their techniques are tried and tested.
---
3. Audiencly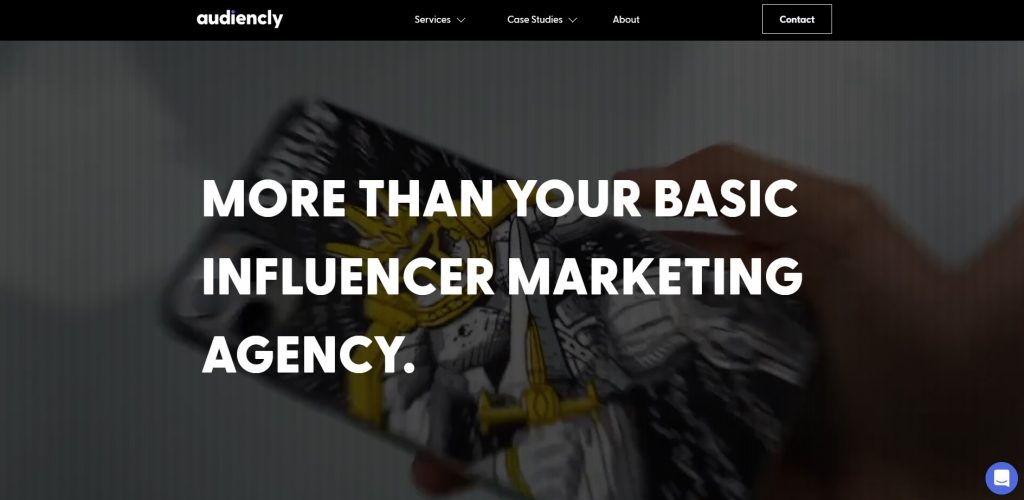 Audiencly connects leading brands with influencers from every industry, although they specialize in gaming. They make influencer marketing easily accessible to any company.
They work exclusively with over 5000 influencers on YouTube, Twitch, and Instagram who meet their requirements.
Audiencly's main services include:
Influencer PR – helping you start your first Influencer advertising with a candidate of your choice and reach your target group with high accuracy

Campaign planning – creating an entire campaign from planning to implementation of the strategy and result evaluation

Lead generation – increasing the traffic to your website, app or game with one advertising-promotion

Product integration – starting with the right planning and finishing with the successful implementation

Offline and online events – arranging online and offline events that bring together the most popular influencers, so their clients get flooded with crowds of fans and visitors
Audiencly has organized more than 1000 successful campaigns and experiences, and have been able to optimize their strategies and perfect their knowledge. They ensure a positive return on marketing investment.
They follow a six-step process when setting up influencer campaigns:
Selecting the best gaming influencers that meet your needs

Checking their availability for your campaign

Negotiating the best possible price

Reviewing your campaign

Reviewing the statistics once the influencers have carried out the campaign

Checking that everybody is completely satisfied
---
4. NeoReach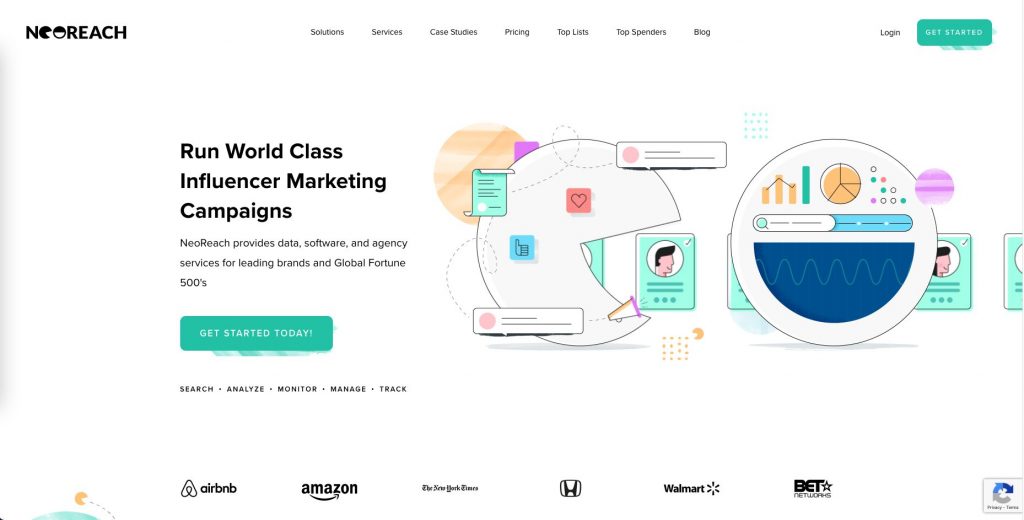 NeoReach began by offering a powerful influencer marketing platform that you can use to seamlessly plan campaigns, coordinate influencer relationships, manage contracts, track deadlines, review posts, and track payment history. However, many brands prefer to leave their entire campaigns to an agency, as they have always done with more traditional advertising campaigns. Therefore, NeoReach expanded to offer full-service influencer marketing campaigns, handling everything from influencer sourcing to performance reporting. Their services include influencer introduction, contract negotiation, deployment, shipping, payments, and maintaining ongoing relationships. They work in many niches, including eSports and gaming.
Having already built a platform, NeoReach has the expertise to use it to find the perfect influencers for your campaign. They select creators with a dedicated fanbase backed by deep relationships with influencers as well as management companies, talent managers, and more.
They keep a constant eye on the different gaming networks and social channels where their clients' potential customers spend their time. Twitch and YouTube Gaming are obvious, but NeoReach has noticed that game brands now take to TikTok to grow their platforms. They have observed how gamers are more likely to go viral on TikTok, and it is easier for interested audiences to discover these gamers on the For You page. TikTok gamers make inside jokes, duet with other gamers, and review their favorite technology.
NeoReach's team are also experts at creating in-person or influencer-specific activations designed around creative experiences that connect people, places, and events.

---
5. Upfluence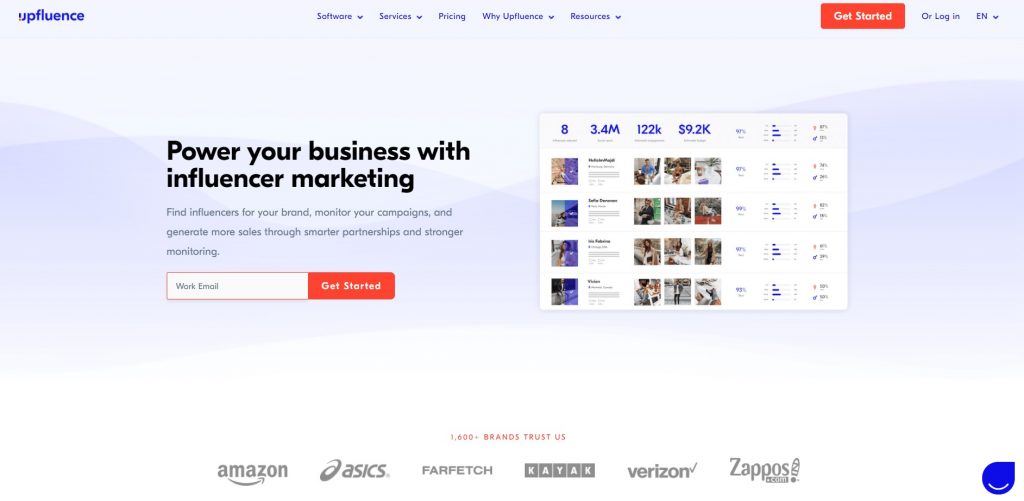 Upfluence is a full-service influencer marketing agency, covering virtually every niche, sector, and social network. And this includes gaming and eSports, with a particular emphasis on helping you work with influencers on Twitch.
Upfluence is up with the state of play. They know that the stereotype of gamers being pimply teenagers is far from the truth. Indeed 46% of Twitch's audience is female, and the audience skews somewhat older that non-gamers realize, too.
eSports fans and gamers are generally wealthier than the average American, with average revenue of $U58K per annum.
Brands can use the Upfluence Search™ software to find their ideal eSports player/influencer. You can use more than 20 filters to discover the best broadcasting gamers who have audiences that match your target market. Upfluence provides you with detailed information about potential influencers, including how their posts typically perform and they type of content they usually publish.
Once you have selected your preferred eSports influencers, you can work with Upfluence to make contact. If you and your influencers agree on terms, you can use Upfluence to keep track of their efforts. You can even pay them through Upfluence, without having to worry about the nuts and bolts of influencer arrangements yourself.
You might have loftier ambitions than just working with a few eSports influencers, however. Upfluence can help you, no matter your aims. They can even assist you to sponsor an eSports team or make your name visible during an eSports tournament.
The Upfluence software provides you access to all the information you need to know. You can see detailed reports on the success of your influencer campaigns. You can even pay your influencers and keep track of their results from within the app.
Whether you wish to sponsor an eSport team, ask a broadcaster for a shoutout, or offer rewards during a tournament Upfluence makes it all possible!…
---
6. Ader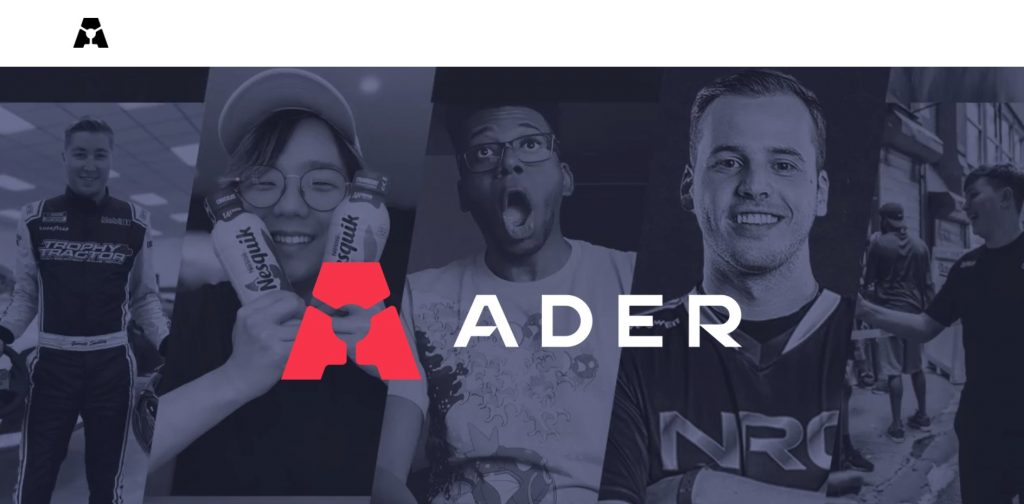 Ader is a specialist eSports marketing agency that connects brands and publishers with the global gaming community. It runs campaigns for clients, provides "experiences," sets up team sponsorships and helps establish influencer activations.
They have a clear understanding of the importance of Twitch to gaming, and how brands can use influencers to help build awareness of their products. They claim to have a deep understanding of how brands can authentic
ally engage with gamers across eSports, mobile, gaming, and social media platforms.
They don't limit their services to Twitch, however. They realize that gamers also spend time on YouTube and work with brands and influencers to create stream highlights, dedicated videos, integrated videos and custom content.
Ader lists its specialties as being influencer marketing, advertising, marketing, creative content, eSports, gaming, and production.
They connect gamers with brands in a variety of tournaments and live events. These include conventions and booth activities, community development, Shine tournaments and charity events.
Ader works to connect brands with eSports teams, setting up multiple types of team sponsorships. These include merchandise branding, custom team content, commercials, product testing and streaming placements, and establishing brand ambassadors.

---
7. Knowscope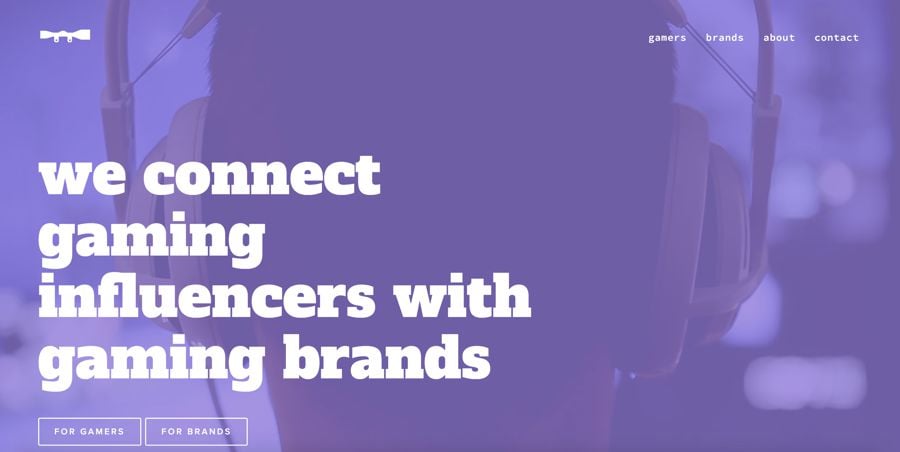 Knowscope describes itself as being for gamers, by gamers. They are driven to help gamers make a living doing what they love day in and day out. They work with brands who want exposure in the gaming community.
Knowscope sees influencer marketing as a three-stage process for brands. A potential client begins by describing their brand, project, budget, and goals with Knowscope who will then work with their community of gamers and content creators to find a good fit for the brand's needs.
Once they find a good fit between a brand and gamers in their community, Knowscope will connect both parties to get a project started and plan out the next tangible steps.
At this point, their community of gamers will promote the brand and products to their audience, getting what Knowscope believes to be the highest impact advertising available today in the gaming community.
Knowscope's content creators have a range of project types. These include Twitch & YouTube channel sponsorship, game playthroughs, product reviews, shout-outs (like infomercials), product giveaways, or even merely having a gamer use a brand's products on his channel.

---
8. Game Influencer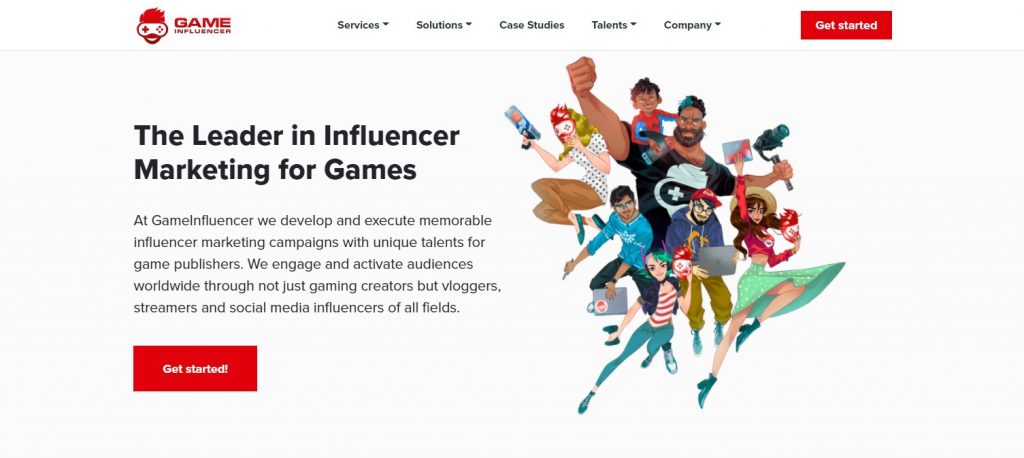 German-based Game Influencer runs influencer marketing campaigns for PC, console and mobile games by connecting gaming publishers and influencers to produce creative content that will boost a particular game.
They claim to have more than 3 million influencers in their network, with more than 50 million views generated across all of their campaigns. This has resulted in more than 725,000 installs driven through their campaigns.
Game Influencer connects games with influencers to create brand awareness, drive app installs and boost app store rankings. They operate globally with national and international influencers in Europe, North America, South America, Asia, Oceania and the MENA region.
They prefer performance-based campaigns. All campaigns run on a CPM basis. They track all relevant performance indicators: video views, app installs, and conversion rates.
Influencers get paid based on video views, app installs or a fixed fee structure on a monthly basis. The Game Influencer dashboard, allows influencers to track how their sponsored videos are performing and how much money they have earned. Similarly, Game Influencer provides a detailed report to each client about how their campaign performed.
---
9. CheeseCake Digital
CheeseCake Digital is a dedicated eSports agency, helping brands to navigate the eSports landscape. They include major technology and gaming companies and have Intel, EA Sports, Microsoft, and Disney Interactive Studios amongst their clients.
One area they highlight is the cross point between traditional sports and eSports. They have observed how traditional sports teams are making a move into eSports in a bid to convert eSports fans to sports fans and vice versa. Cheesecake Digital helps provide sports teams with the eSports market understanding, budgeting for eSports, and shows them how to create a winning (electronic) team and brand.
Cheesecake Digital also works with the organizers of eSports tournaments to build fan engagement around the events. They help the event organizers differentiate themselves from the rest and show them how to utilize fan engagement platforms (with a particular emphasis on Heero.
They give guidance to interested brands on how putting spend against activities is only worthwhile if the numbers add up. They help them understand the marketplace, where the opportunities are and how to effectively activate campaigns in this space. Once the groundwork has been done, they activate campaigns and manage them to completion.
---
10. Foreseen Media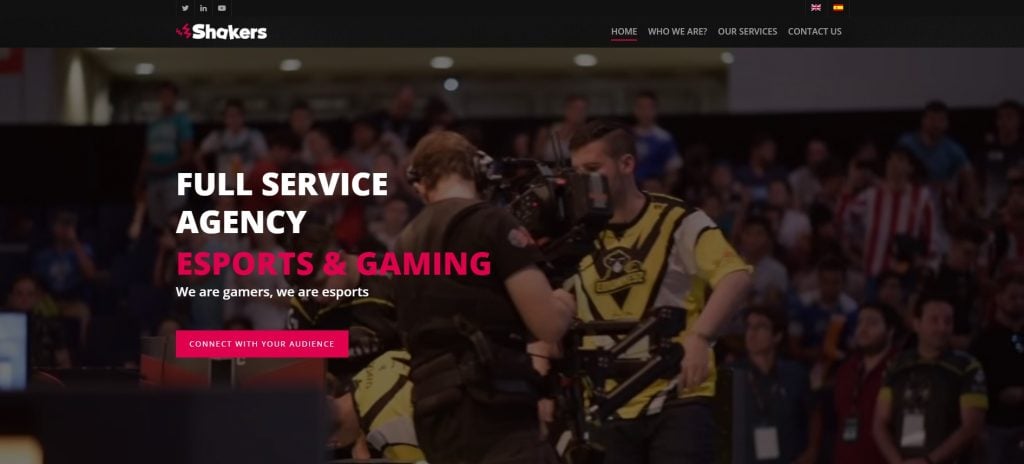 Foreseen Media is a specialist eSports agency who lives and breathes eSports. They have funded eSports clubs, worked with brands, have former professional players in their team, and come from the marketing and advertising world. They believe their most valued asset is their passion, the human value, and knowledge of the eSports industry.
Although Spanish-based, with their head office in Madrid, they also have offices in Miami and Mexico.
Their Marketing Director, Alberto Hernández-Linador, was a founder of a leading Spanish eSports club, eMonkeyz, and has also acted as a player-manager. Álvaro Luzón, Account manager & PR, is also a founder of eMonkeyz. Adrian Montalbo, their Event, and Talent Manager is a former player with a wide knowledge in eSports competitions in national and international leagues as well as in event production.
Foreseen Media believes eSports are a powerful tool to connect with brand users and followers in a not intrusive way. They offer both on and offline marketing, creativity,
sponsorships, research, consultancy, funding and development of clubs, player representation, event promotion, and more.
---
?

The Need for an eSports Influencer Agency
Even If you're familiar with the Influencer Marketing industry, you will find that traditional influencer marketing rules and tactics can no longer work here. The eSports landscape is drastically different from other consumer industries. There's a lot of difference in how the audience consumes content, the kind of content influencers create, and the kind of campaigns you can run.
So even if you're used to running traditional influencer marketing campaigns, you may not necessarily know how to get started with eSports influencer marketing. That's where an eSports influencer agency enters the picture.
These eSports influencer marketing agencies help you develop campaigns based on your goals. They make it easier for you to narrow down on the best influencers to work with. So you can save a lot of time and avoid making expensive mistakes in running your very first eSports influencer marketing campaign.
---
?

How to Work With an eSports Influencer Agency
eSports influencer agencies can help you facilitate various types of marketing campaigns involving influencers. If you don't have a clear idea of what type of campaign you want to run, they will help you make the right choice depending on your goals.
Let's take a look at some of the common ways you can work with an eSports influencer agency:
Identifying and Managing eSports Influencers – One of the main reasons why brands work with an eSports influencer agency is to get help identifying and managing the right influencers. As mentioned earlier, these agencies typically have a network of influencers that they have already built relationships with. So they know which of those influencers will be perfect for your brand based on your campaign type and niche. Even if they don't have the right influencers within their network, they are equipped with the best tools to help you with your search. They'll be able to assess different eSports influencers based on reach, personality, etc. and identify the best ones for you. You can also have them manage your relationships with these influencers for the duration of your campaign.

Arranging Brand Sponsorships – Like in traditional influencer marketing, brand sponsorships are one of the most popular methods of working with influencers in the eSports industry. With a sponsorship, eSports influencers will help promote a brand and its products or services by featuring them in their live broadcasts. You don't necessarily have to be relevant to the gaming industry to participate in these partnerships. Take for example how

DrLupo promoted KFC

through one of his Twitch PUBG sessions. An eSports influencer agency can help you come up with a concept for your partnership. They can also help you find a relevant influencer to work with and connect with them on your behalf.
---
Conclusion
You now have everything you need to know about getting started with some of the best e-Sports agencies in the game. These agencies have a thorough understanding of how the industry works and how to run influencer marketing campaigns. They combine this knowledge to run successful campaigns with eSports influencers.
Frequently Asked Questions
What are the leading eSports agencies for influencer marketing?
Gaming and eSports have increased in popularity in recent years. The current Covid-19 pandemic has widened the acceptability of eSports, with many traditional sportspeople trying their hand at eSports during the lockdown. We have looked at ten leading eSports agencies in this article. They are:
Viral Nation
Kairos Media
Audiencly
Upfluence
Ader
Flood Interactive
Knowscope
Game Influencer
CheeseCake Digital
Foreseen Media
Some are specialist eSports agencies; others cover a broad range of sectors, including eSports.
What is eSports?
eSports is competitive video gaming. Professional eSports players play organized leagues, competing for surprisingly high levels of prize money. These tournaments have huge audiences, in part because they are live-streamed on sites like Twitch and YouTube. eSports has become so popular now conventional channels such as ESPN televise the games. Many eSports fans are as fervent as the supporters of traditional sports like football and basketball.
Are eSports good for your health?
When you think eSports, you don't automatically think of fitness and health as you do with many traditional sports. You're unlikely to do a cardio workout. Too much sitting can seriously damage your health, and eSports players do need to guard against this. Professional eSports players often play in a seated position for 24-25 hours per week, up to 12 hours per day during tournaments. However, studies show that eSports can offer positive benefits for the brain, particularly memory, attention, motor, and strategic planning.
What is the number 1 eSports?
It isn't necessarily certain what the number 1 eSports game is – it depends on how you measure things. Lineups took data relating to viewership of 2019 and 2020 events and prize payouts to date in 2020 to come up with their Top 10 eSports of 2020:
10. NBA 2K
9. Rocket League
8. Rainbow 6 Siege
7. Overwatch
6. Call of Duty
5. Hearthstone
4. Dota 2
3. Fortnite
2. Counter-Strike: Global Offensive
1. League of Legends
Why is eSports so popular?
Traditional sports followers often look at eSports with disdain. Still, eSports has become incredibly popular in recent years –the marketing agencies we have covered here recognize the value of eSports to their clients. Like any other sport, eSports is very competitive. And it is inclusive – it provides access to people who may not otherwise succeed in traditional sport. Gaming can be as much a social activity as any sport. The image of loners hiding in the dark playing games by themselves is well out-of-date.
View more information: https://influencermarketinghub.com/leading-esports-agencies/
ncG1vNJzZmikmaivpXnNnqtnm5%2BifHJ8jKWcmpyZo7RusdKppquso2KuqLHNnKCeq12bvLN5yKedpa2Vo7CmvoymmKujlam2r7OMppinmZeav7R506hkpKafrHw%3D